Trademark Registration Procedures
Patent Registration Procedures
Design Registration Procedures
Barcode Purchase Transactions
Trademark – Patent Transfer – Sales Transactions
Trademark Patent Title Change Transactions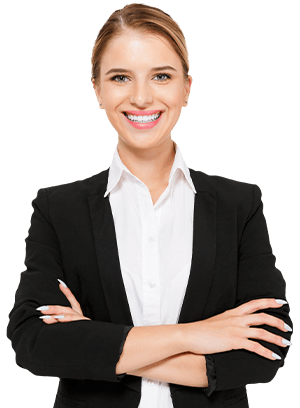 CONTACT US
You can request an offer and information from our company.
We inform you whether your invention may be subject to patent registration and, when necessary, provide patent-related training to the technical units of the companies.
In order to determine whether your invention is new, we conduct extensive research from domestic and foreign data sources and determine whether it is similar. If a similar invention has been registered, applied for, published and made public, it is recommended not to apply.
What is Trademark Registration?
The mark that distinguishes the goods or services produced by one enterprise from the goods or services of other enterprises is called a trademark. The legal protection of this trademark is called trademark registration. In other words, trademark registration is an important concept that provides advantages for businesses.
Registration of your trademark prevents others from obtaining benefits and profits from using your trademark. In other words, with the trademark registration, you take over all the rights of your trademark. At the same time, by registering your brand, you have the right to subsequently license, take over or transfer it.
Trademark registration periods vary but are usually 10 years. Trademark registration period can be extended after paying the necessary additional fees.
Trademark Registration Inquiry
There are many criteria that the Turkish Patent Institute looks at when making a trademark review. For this reason, please contact us on our contact page to get support for trademark registration inquiries. Apply now with the trademark registration inquiry, protect your brand identity today! Our expert brand attorneys will give you the most accurate guidance.
Trademark Registration Benefits
We stated that the trademark registration protects the usage rights of the trademarks. Every brand is produced, promoted, grows, peaks, saturates and declines. In order to prolong this brand life cycle, increasing brand imitations, especially during the growth period of the brand, violate the rights of the brand, harm the brand, shorten the production life and the total lifetime. For this reason, a trademark application must be made and a trademark registration certificate must be obtained.
It provides legal protection.
The competitive power and reputation of the registered trademark are high.
It allows you to get a domain name with com.tr extension.
It allows you to take advantage of some government incentives.
In order to obtain quality certificates (TSE, CE, etc.), a trademark registration certificate or application is required.
It enables to apply to the customs in order to prevent the import and export of imitations.
It simplifies the registration process in your foreign registration procedures.
It can be transferred or licensed for use for a fee.
It prevents the same or similar of your brand from being taken by someone else from the same line of business.